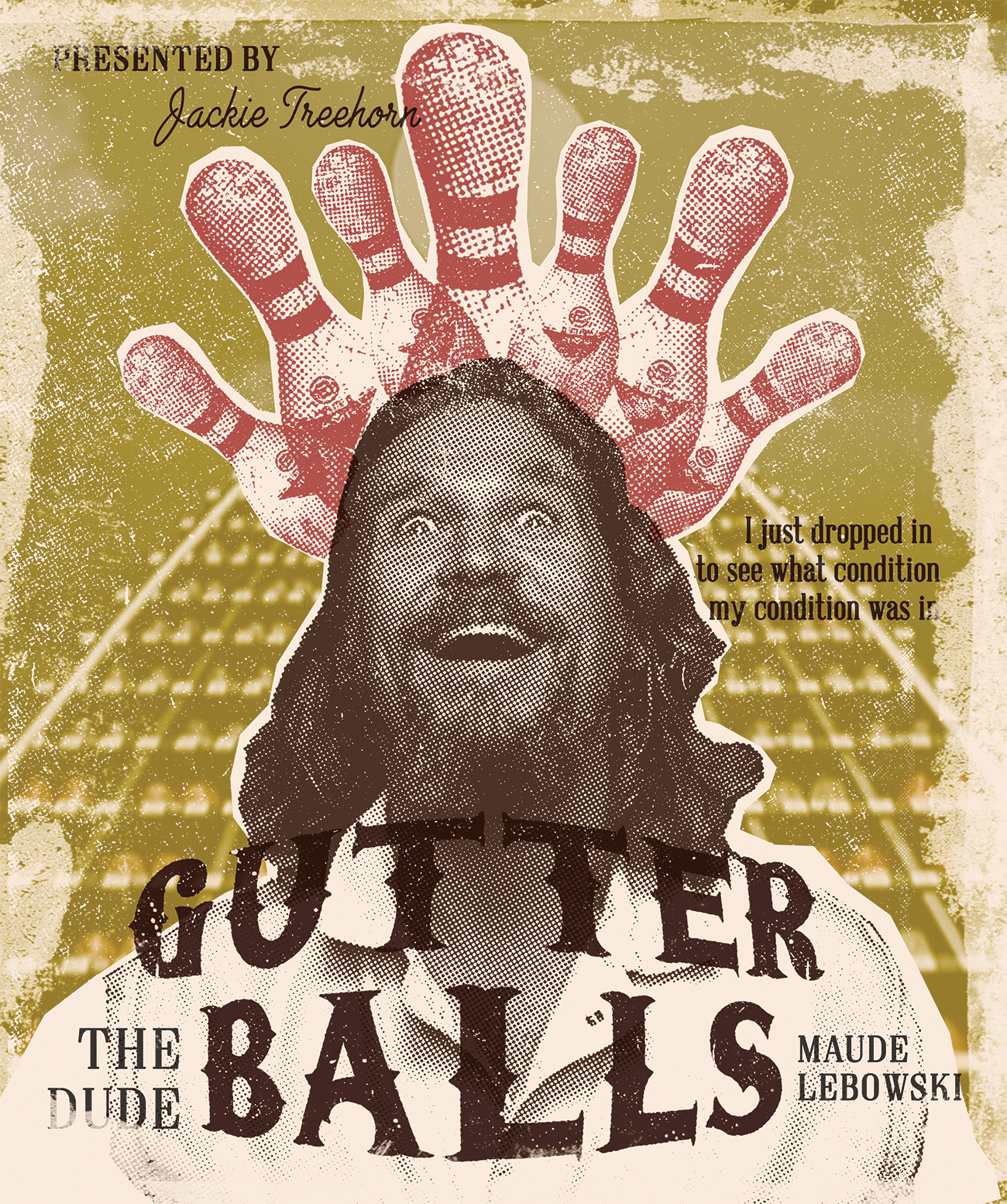 Cult Classic Movie Posters
Growing up with movies constantly on in the background of my daily life, I find myself quite obsessed with movie quotes and iconic imagery that make these movies stand the test of time. 
I created this project to push myself out of my comfort zone in Photoshop. For the longest time, I had been dying to learn how to incorporate more textures and vintage effects into my work and this was the project I finally figured it out! I had admired other designer's work with halftones, overlays, and custom types but never found that nugget of knowledge in school or in my many Youtube searches.  I finally took an online class that taught me the exact skills and tips I would need to make my own custom textures and create the work I had been longing to make. I obviously couldn't stop once I started, so it fleshed itself out into a collection of Halloween movie posters along with a few others I had been inspired by.